Bournemouth has been a family-favourite as a tourist destination since the Victorian era and its seven miles of golden beaches still make it popular today. One of the best places to visit in Bournemouth is undoubtedly Bournemouth Oceanarium. All the wonders of a magical underwater world are here, plus a myriad of marvellous sea creatures to discover. It has something for all ages and can be enjoyed in all weathers, which, let's be honest, is a bit of a must in England.
Looking for Fun Things to do in Bournemouth?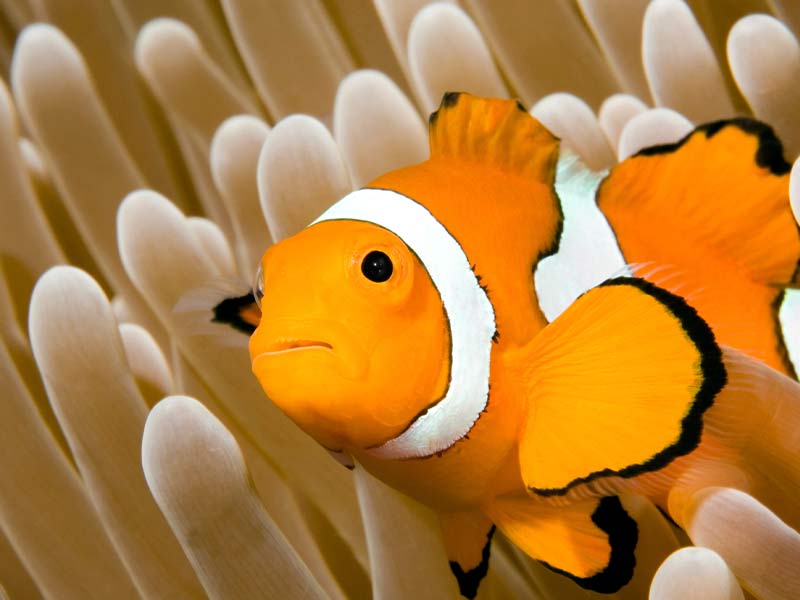 When you're looking for things to do with kids in Bournemouth, it's the perfect place. Not only can they learn all about the magical world of the sea and its creatures, it's also a great place to expend some energy as they race around on the Adventure Trail answering all the questions or climb and slide to their hearts content in the Kid's Play Zone. 
There are also regular feeding presentations when they can learn more about the penguins, otters, sharks, stingrays and giant turtle.
The ocean is a fascinating world with so much to see. Masses of vivid colours that will astound you and so many amazing sea creatures. Are the playful penguins your favourites? Or maybe you like the mischievous otters the most, or the brightly coloured 'Nemo' clownfish, or even the 'smiling' sharks? Whichever it is, one of the Oceanarium experiences that will stand out is the underwater tunnel that forms part of the Shark Wreck Reef exhibit. You'll feel like you're on the set of the Little Mermaid. Watch out for the sharks, they might think you look like a tasty bit of lunch! 
An All-weather Fun Plan – For All Ages!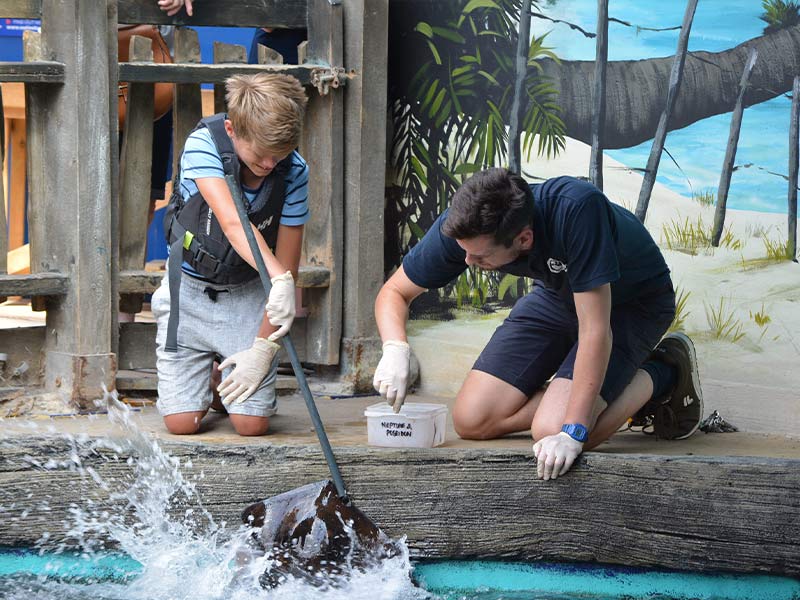 Are you planning a family holiday to the south coast and looking for things to do in Bournemouth for families when it's raining? The Oceanarium can be enjoyed even when it's wet, but on sunny days it has an extra-special treat for you. 
The Bay View Terrace is one of the only spots in central Bournemouth where you can enjoy a drink, a bite to eat or even an ice cream in the sunshine while gazing out across the stunning panorama of Bournemouth bay. On a fine day, you could swear you're in the Mediterranean, or perhaps even somewhere more tropical.
A Plan full of Surprising Activities and Special Days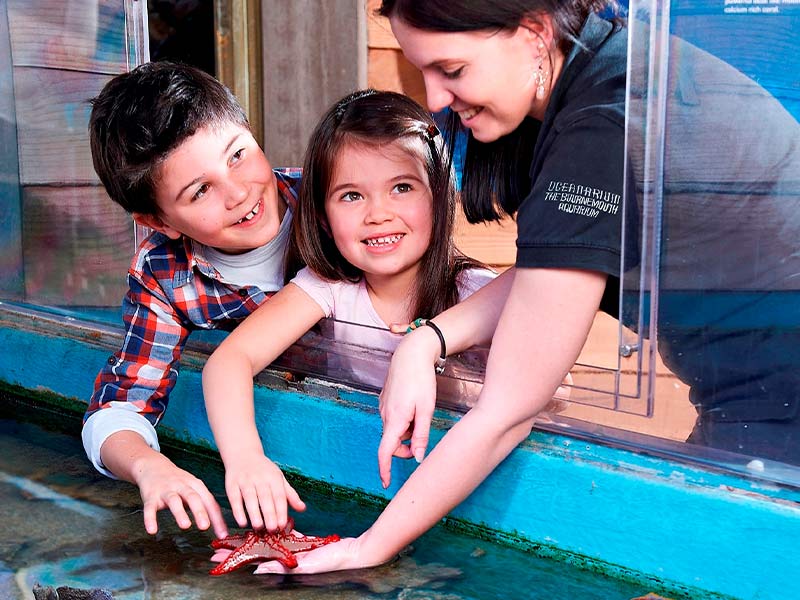 If you're looking for something really special to do with your kids, why not try one of the exciting Animal Experiences at Bournemouth Oceanarium? You and your family can meet amazing sea creatures and get involved in feeding them.
 Whether you preference is for the ever-so-slightly scary sharks or stingray or the loveable giant turtle, playful penguins or mischievous otters. Whichever fantastic creature you encounter, it will be a memory you'll share forever.
It's not easy to find fun things to do in Bournemouth that can also make you feel a bit more green, so it's good to be able to enjoy a day out and still feel you're doing something for the environment. The Oceanarium is involved in supporting a number of Conservation Programmes across the world. So when you visit, you can learn more about what they're doing for marine conservation in the UK and worldwide in the knowledge that you're also doing your bit to help. 
A Place with All you Need for a Great Day
Situated right on the seafront in Bournemouth, the Oceanarium is the perfect location for enjoying the seaside and so much more. As well as the amazing displays and creature encounters, it also has a great restaurant and terrace and a shop where you can buy souvenirs and beach accessories. So, if you're wondering what to do in Bournemouth, look no further. Whatever the weather, you and your family will have a magical sea adventure at Bournemouth Oceanarium.